Play Spotify in Every Room of your Home with Sonos
Unlike other smart speakers on the market, Sonos allows you to stream your Spotify music to every room in your home. Here's how.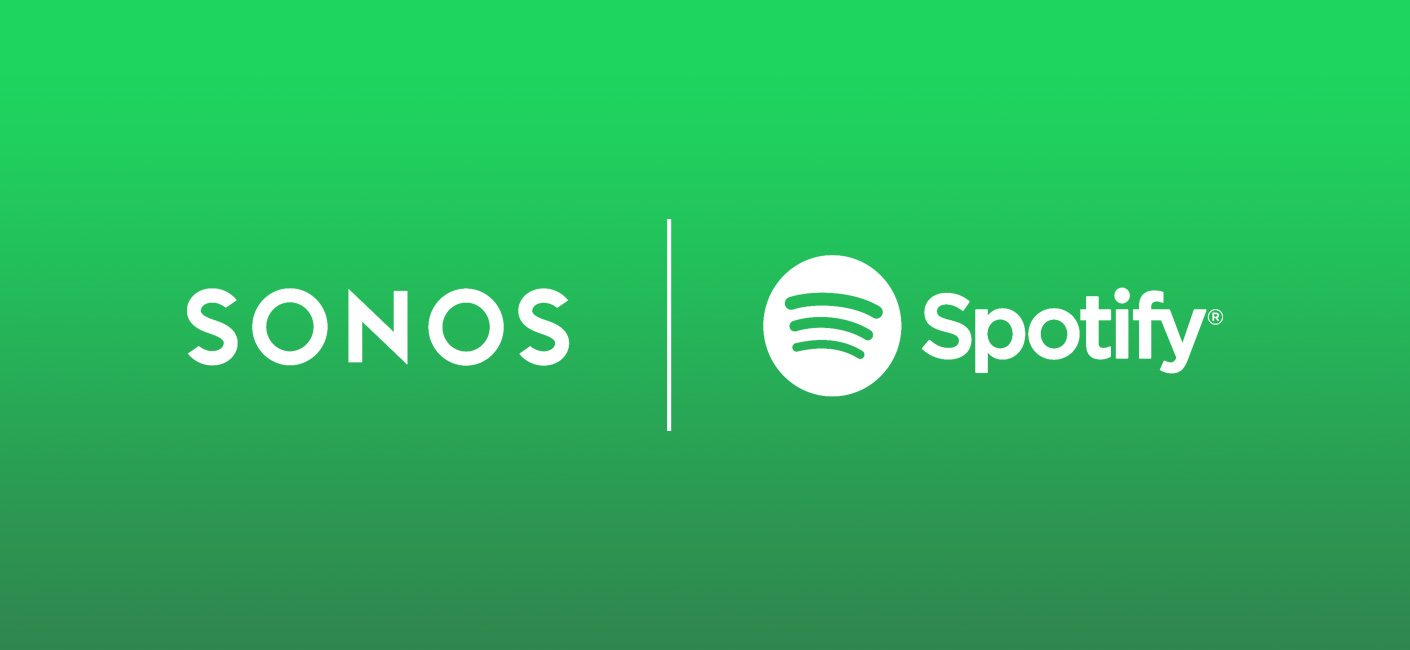 Sonos & Spotify the perfect match for a home of music.
At Smart Home Sounds, we are passionate about the idea of playing music in every room of your home. Why be limited to just one room of music when you can enjoy it everywhere in your home? With Spotify and Sonos speakers, you and your family have access to all the songs on Earth at the tap of a button or the sound of a word with the renowned exceptional sound quality that Sonos brings. 
Sonos makes this possible by using your WiFi instead of Bluetooth to stream your music directly from the Spotify app. This means you can roam your house freely and still have control of any speaker in your home, from anywhere in your home. Set the speaker up using the free Sonos app and import your Spotify premium account. From here, you can delve into the Spotify app, Sonos app or control with your voice - whichever you prefer - and start playing your favourite tunes on your speaker and group multiple speakers together to activate Party Mode.
Because of how the ecosystem of Sonos works, you can also play different tracks in different rooms at the same time using just one Spotify account - or if you'd like to keep things separate between your family members, you can have multiple Spotify accounts at a better value price with a Family subscription.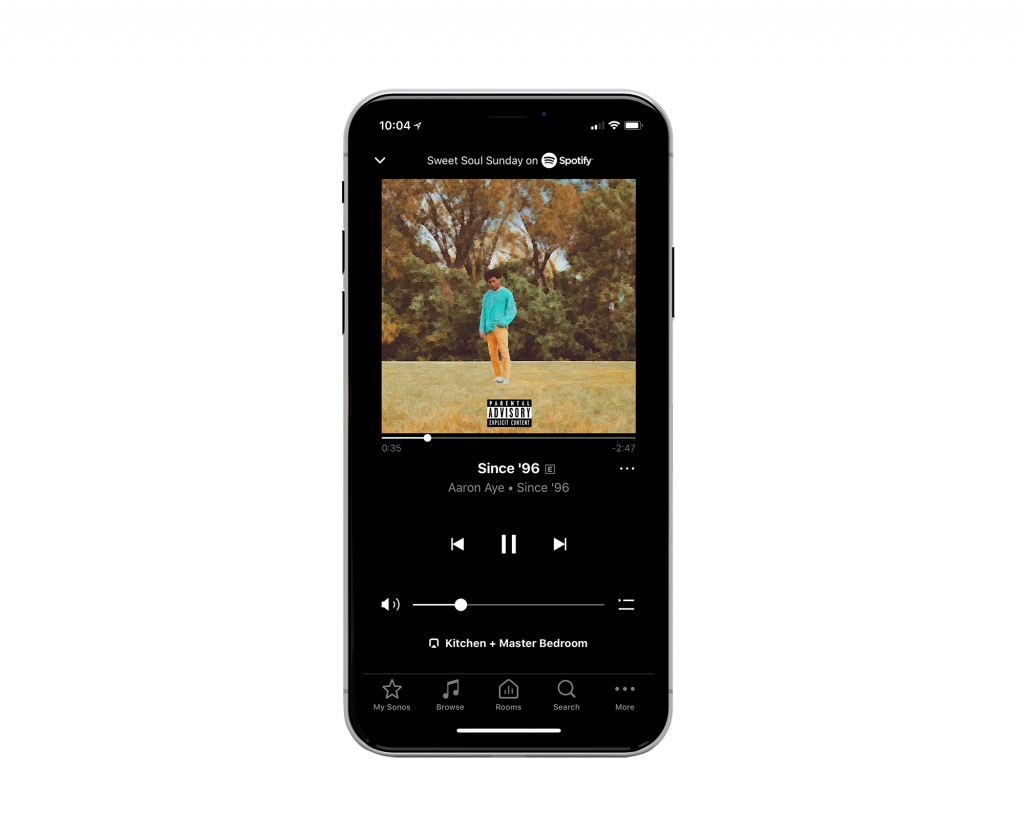 With the recent collaboration between Sonos and Amazon, you can now talk to your Sonos speakers using either one of Amazon's Echo devices that pair to your existing speakers or talk directly to the new Sonos One which has Amazon Alexa built in which can understand your Spotify voice commands. For example, you could ask your speaker:
Another great feature Sonos have enabled on their speakers is the ability to control your Spotify music library directly from the Spotify App.  Using Spotify Connect, the connection to the Sonos speakers is extremely stable and does not suffer from interrupted music when phone calls are received, for example. This is ideal for people who don't want to leave the native Spotify App.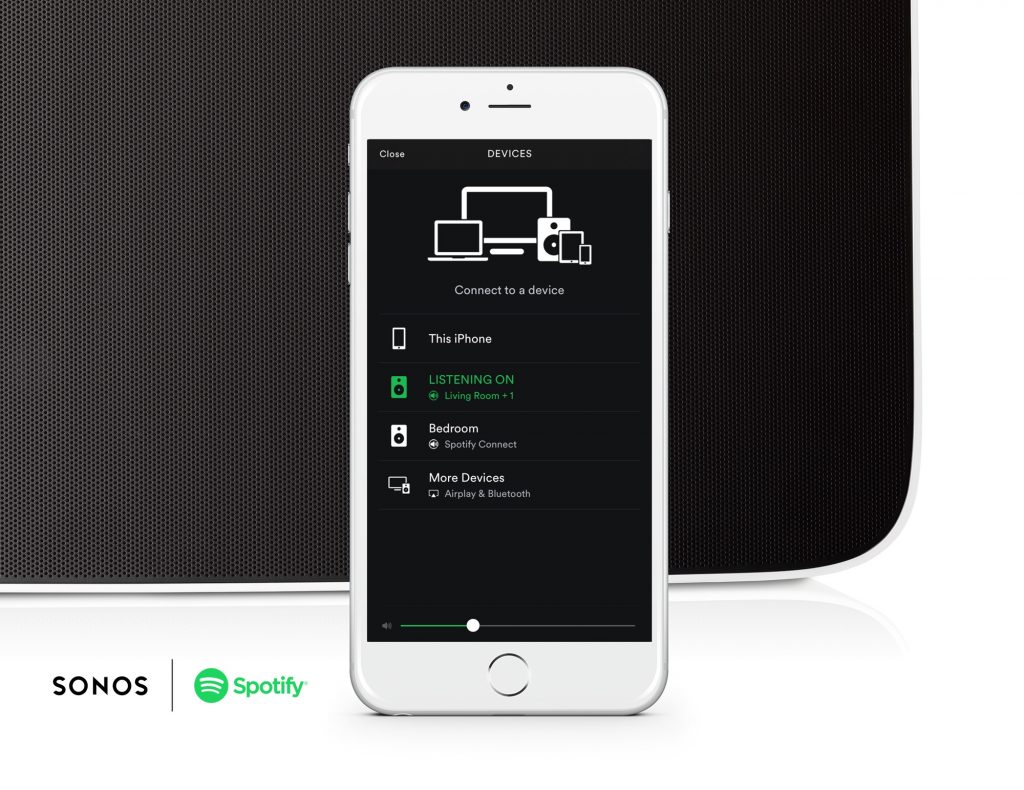 I'm ready to fill my home with music, where do I start?
Another benefit of the Sonos range is the wide choice of speakers available to fit any room or situation. For us, a great smart speaker to start your collection off is the Sonos One released in October 2017. The Sonos One is compact but extremely powerful and combines all the existing features of the Sonos ecosystem as well as being equipped with a six-microphone array to hear your Amazon Alexa commands from anywhere in the room. Priced at £199, we think this is the smartest choice for your first smart speaker.
ABOUT SMART HOME SOUNDS
Smart Home Sounds is a UK Sonos specialist dedicated to filling homes with the joy of music, one room at a time!
We provide expert advice on the full Sonos range, from the voice controlled Sonos One to a Sonos wireless home cinema system with PLAYBAR, SUB, and 2 x PLAY:1s all with free next day delivery and a 6 year extended warranty.