Smart Home Sounds + The Music Works + GRIZ-O
As a retailer of big brands such as Sonos, we are often asked 'What are the benefits of buying from Smart Home Sounds?". We had a lot of options for how we could answer that question… Should we create a PowerPoint presentation with cool animations? Should we get a talking dog to do it for us? Should we create an annoying yet catchy jingle?
In the end, we teamed up with a local music charity, The Music Works to support a local emerging artist all while having a bit of fun with it!
We worked with Griz-O, a local grime artist to create a Why Smart Home Sounds advert and are over the moon with the end result. We gave Griz-O a few key points we wanted to include and let him take care of the rest and we're pretty sure he smashed it!
""I had fun being part of this collaboration for Smart Home Sounds, they sent over a general brief of what they wanted but they were very open to me being creative and bringing my own style to the table!" Griz-O

"It's been great to partner with Smart Home Sounds to provide platform opportunities for local emerging artists. Griz is at a really good point in his career and collaborating with SHS will give him much more exposure nationally" The Music Works
Highlighted Artist Q&A: Griz-O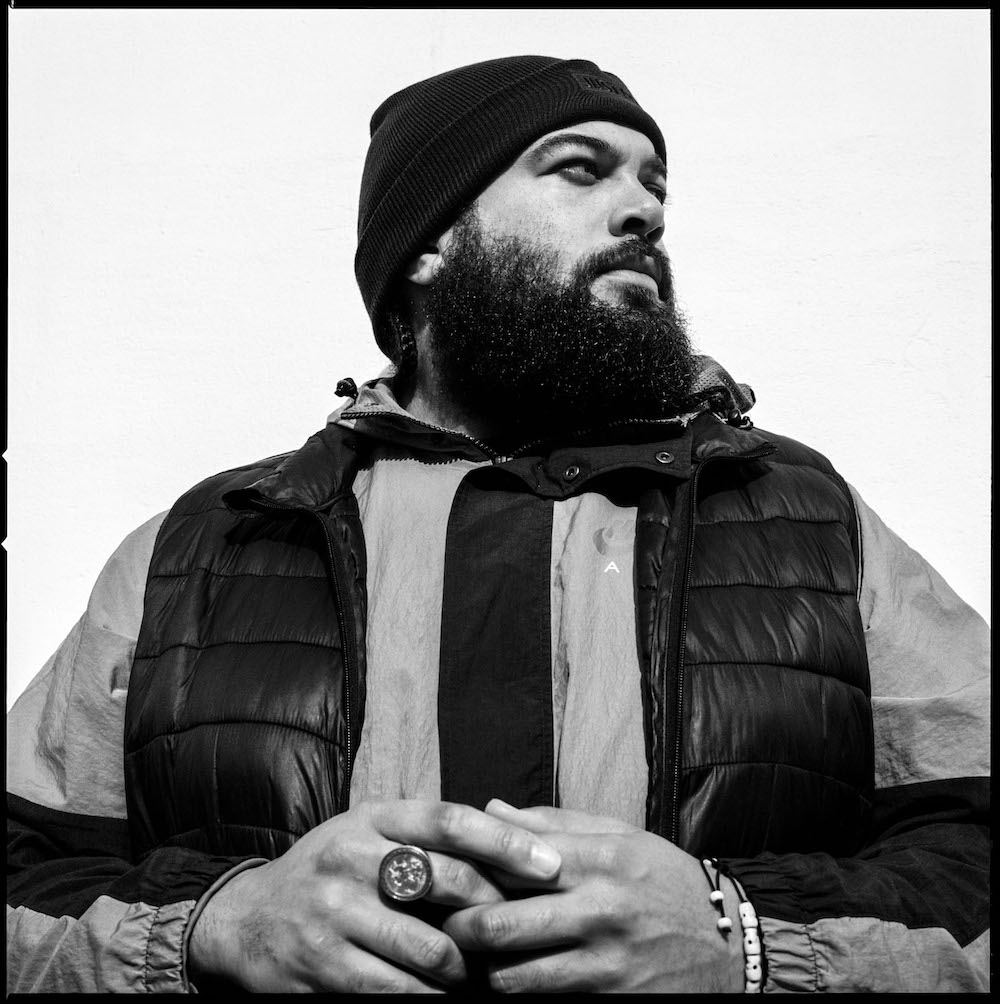 Photo Credit: Adama Jolloh
What artist/album/song are you currently listening to on repeat at the moment?
Few different artists from across the world such as Lila Ike, Kabza De Small, Peggy Gou, Dapz On The Map, Backroad Gee just to name a few!
What or who was your inspiration for getting into music?
I've always been into different music since I was a kid however I didn't start messing around with making my own music until around 2004/2005 when grime was still in it's early stages...rapping at youth clubs for fun and then eventually going to recording studios and making my own projects.
How does your creative process work when coming up with new material?
I either like to decide a theme for the song first and write strictly around that or I just let the music talk to me and freestyle melodies or phrases until the right thing comes. I'm usually outdoors when I'm writing - I find it helps me be more creative and open with my writing.
How do you feel about brands collaborating with hip-hop artists?
I think it's a good thing and that it should happen more if it's a collaboration that makes sense - for example, I'm a musician so doing an advert for a company that specialises in speakers and equipment goes hand in hand!
How did you get involved with The Music Works? How have they helped?
I was part of a talent development programme which was set up by The Music Works called 'Upsurge' plus I have known Malaki who works for The Music Works as a key figure in the music scene in Gloucestershire for many years!
What's next for you?
I have a new radio residency in Bristol to announce in a few weeks, I also have some joint projects in the works which should be ready soon. I also have a new solo project that I've been working on accompanied by some new visuals and merchandise so there is plenty to look out for.
Check out Griz-O on the channels below!
More on The Music Works
We've partnered up with local music charity, The Music Works to support young artists in Gloucester. The Music Works has a mission to 'transform lives through music' and as a team of music lovers ourselves, we couldn't think of a better charity to support.
With an emphasis on supporting young people in challenging circumstances to reach their full potential in music, in learning and in life, The Music Works offer a multitude of workshops, resources, events and so much more.
To find out more about the work they are doing, head to the Music Works website.