New Bluesound BluOS 3.8 Firmware Update
We've taken a look at the new BluOS 3.8 update on the Bluesound BluOS Controller to see what this means for customers, both prospective and existing.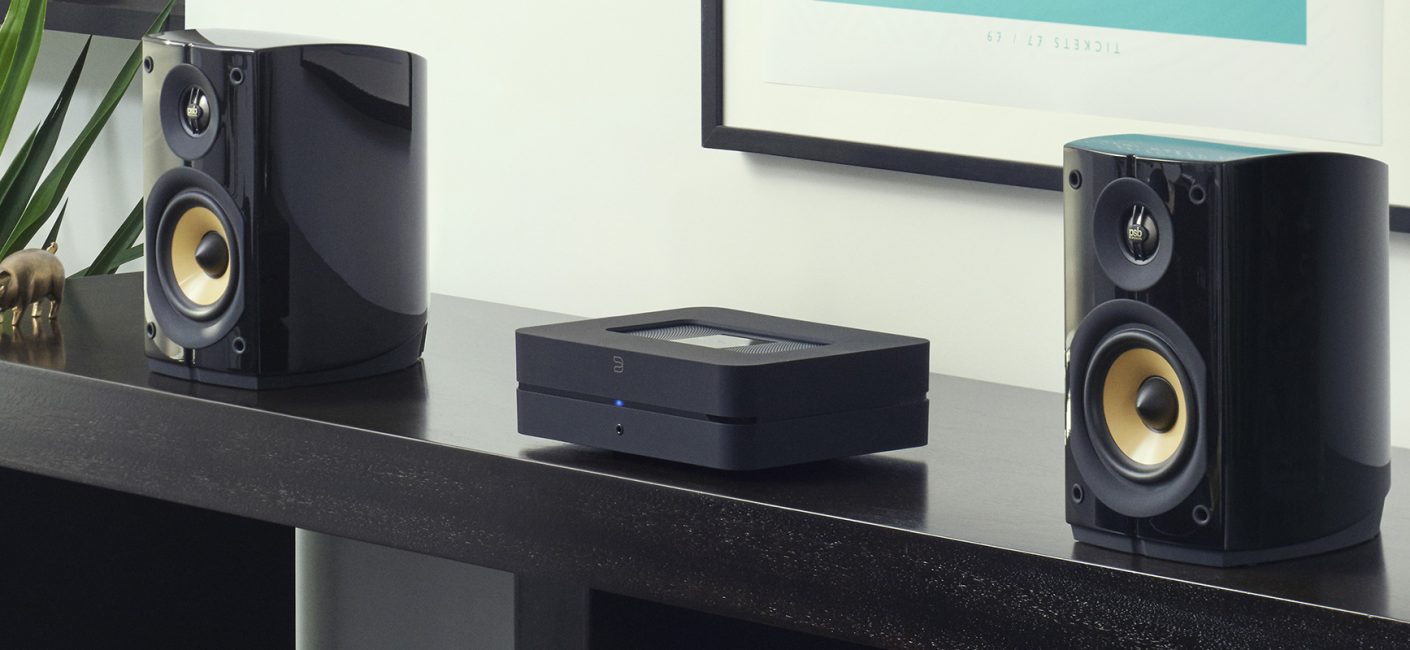 Everything you need to know about the new Bluesound BluOS 3.8 firmware update
A new firmware update introduced this month allows Bluesound users to create their own 5.1 Dolby Digital surround sound system using the Powernode 2i. The new BluOS 3.8 is great news for anyone looking to balance the creation of a great home cinema set-up whilst keeping the finish discreet with in-ceiling or in-wall speakers.
Prior to this announcement, BluOS users could create a 5.1 Home theatre using the Pulse Soundbar 2i, Pulse Sub and a pair of Pulse Flex 2is. Though this makes for a lovely set-up, Bluesound has recognised that some users want to make their systems subtle, with sound built into the ceilings or walls. 
If you wanted a completely understated system, BluOS 3.8 also gives you the option to pair two Powernode 2is as front and surround rears. This allows you to create a complete 4.0 system made up entirely of ceiling or in-wall speakers, ensuring everything is hidden for a sleek, modern appearance. 
Using a pair of in-ceiling speakers or in-wall speakers can even add value to a property, making them a worthwhile investment for those interested. Akin to Sonos, Bluesound's commitment to providing flexible multi-room audio opens the brand up to a wealth of customers interested in-ceiling speaker or in-wall speaker set-ups. You're even able to use your favourite passive floor stand or bookshelf speakers, giving you even more options for your home audio.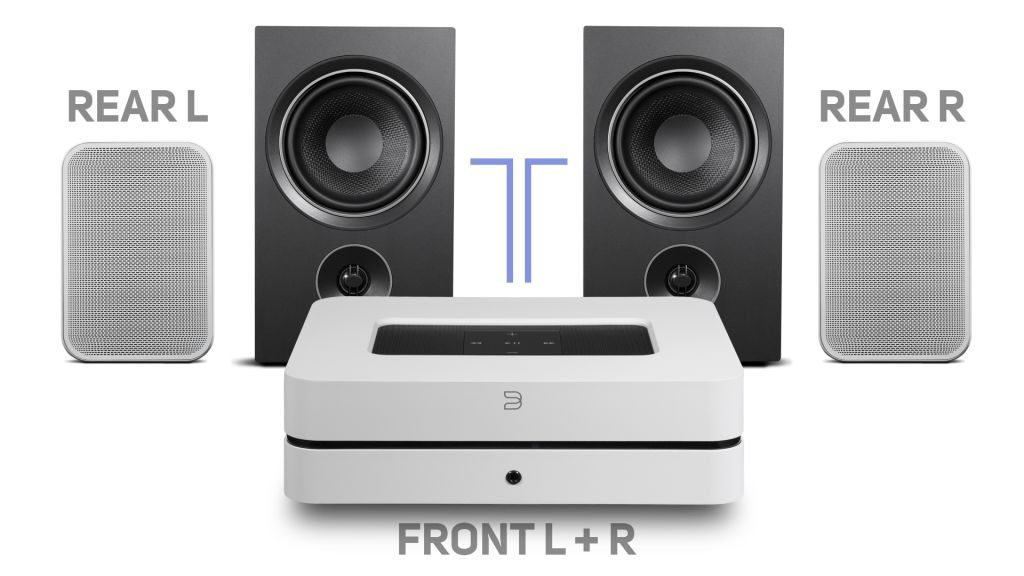 Who does this affect?
Any prospective Bluesound customers might welcome the news that there are now more options in creating an acclaimed 5.1 surround sound system. Current BluOS users may now be able to integrate existing ceiling speakers in the home with their Bluesound Soundbar 2i, allowing them to move 
As an option for smart streaming and surround sound, Bluesound's decision to diversify the applications for their products will likely attract an even bigger audience looking to incorporate Hi-Res streaming with a great solution to home cinema. 
It's great to see that such flexibility can be introduced to Bluesound without any hardware updates or new products being announced. With free firmware updates available over wi-fi, smart audio can truly get better with time and give users greater control and freedom. 
Rolled out on 13th March 2020 as a free update, BluOS 3.8 is available to download now on your BluOS Controller app if you haven't already.