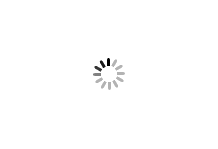 The Ultimate Wireless Sound Bar + Sub Sonos bundle. Get Sonos HiFi sound for your TV with PLAYBAR & soul shaking bass with SUB
More details
From only £36.13 per month interest free!
Smart Home Sounds Promise
Lowest price promise. Seen a better price?
THE SONOS HOME CINEMA PLAYBAR & SUB PACKAGE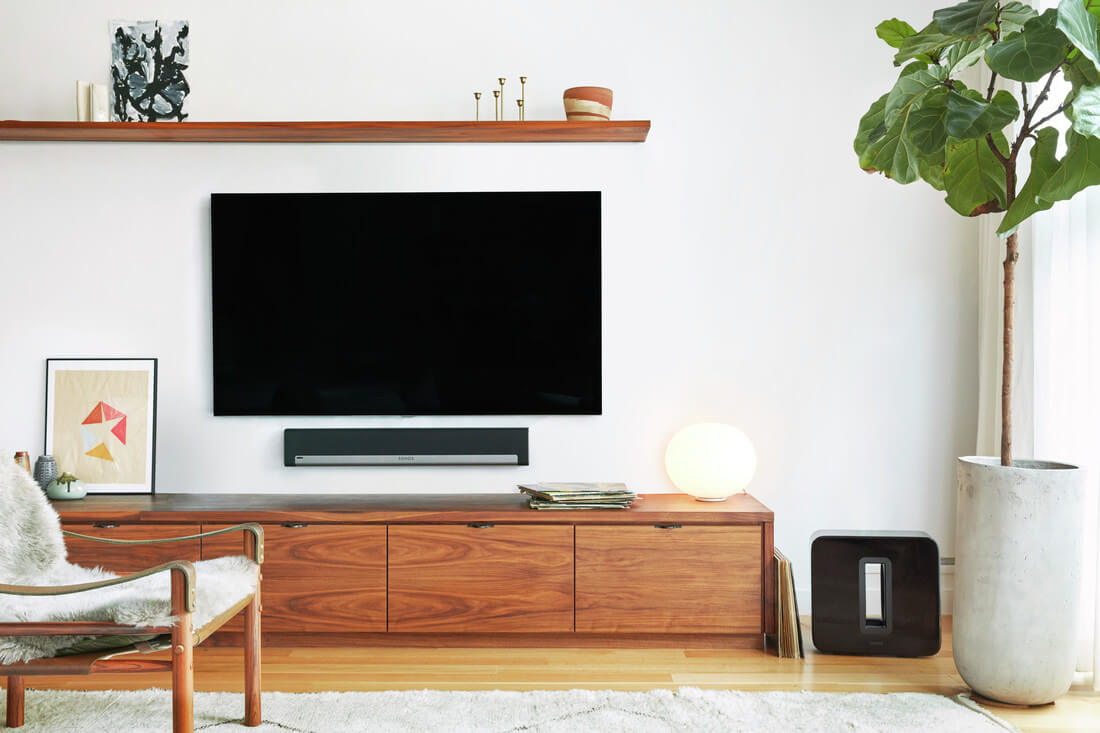 Complements HD television screens with highly detailed, richly textured sound
Requires just two cords: one power cord, one optical cord (both included).
Understands and speaks most IR remote's language and can be controlled by free apps too
Plays all sources plugged in to your HDTV: cable/SAT boxes, Blu-Ray players, and video game consoles. If it's connected to your HDTV, PLAYBAR will play it
SUB adds dramatically deeper bass to the Sonos PLAYBAR
Two force-canceling speakers positioned face-to-face in SUB offer deep sound with zero cabinet buzz or rattle
Versatile. Place sub anywhere. Standing up or lying flat.
SONOS HIFI SOUND FOR YOUR TV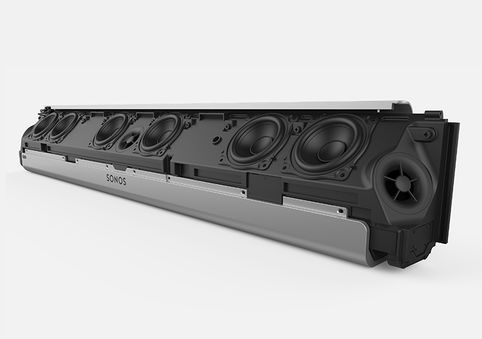 Flood any room with epic, full-theatre HiFi sound. The PLAYBAR adjusts automatically to the differences between shoot 'em up action flicks, Shakespearean dramas, and live concerts to deliver the sound as it was intended.
Wirelessly stream all the music on earth
Your iTunes library, music services like Spotify and Napster, and more than 100,000 free internet radio stations, podcasts and shows can be played on PLAYBAR. It also syncs with other Sonos speakers to form a complete home audio system.
EASY TO SETUP
PLAYBAR connects to your TV using a single optical cable and plays everything that's connected to the TV, including satellite boxes and game consoles.
Control your way with your existing remote control

PLAYBAR learns the volume and mute commands from your existing TV remote, eliminating multiple remotes.
DIALOG ENHANCEMENT
Having a hard time hearing what's being said? PLAYBAR uses custom drivers to deliver crisp, clear dialogue to the centre channel where your ears can distinguish it best. Need even more clarity? Turn on Speech Enhancement to keep the dialogue at a consistent level and reduce the volume of any loud sound effects.
NIGHT MODE
Watching late at night and don't want to disturb the rest of the house? Turn on Night Sound. At lower volumes, quiet sounds are enhanced and the intensity of loud sounds is reduced.
SOUL-SHAKING SUB SOUND
Fills an entire room with thick layers of deep, bottomless sound that lets you hear and feel every chord, kick, splash and roll. You won't just hear the difference our wireless subwoofer makes — you'll feel it in your bones.
ALL SOUND, ZERO VIBRATION from Sonos SUB

Two force-canceling speakers positioned face-to-face means all the sound and energy from the music comes through loud and clear, and none of it is lost in cabinet buzz or rattle.
TRUEPLAY, CUSTOM SPEAKER-TUNING FOR YOUR PLAYBAR & SUB

The size, shape, and setup of your room—as well as the location of your TV—all have a big effect on the sound you hear. Trueplay software works with the Sonos app to analyse your room, fine-tuning the sound to fit the space. To make sure whatever you're watching sounds as spectacular as possible.
More Information

| | |
| --- | --- |
| Weight (Kg) | 24.0000 |
| Brand | Sonos |
| Warranty | 6 |