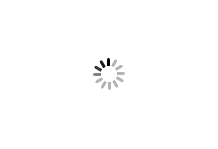 Sonos PLAY:3 + Boost Bundle
The versatile PLAY:3 wireless speaker for rich, room-filling sound, includes BOOST
More details
Spend £389.00 more to qualify for payment by interest free finance.
Smart Home Sounds Promise
Lowest price promise. Seen a better price?
THE MID-SIZE HOME SPEAKER THAT DELIVERS RICH STEREO SOUND
Versatile. Fits perfectly in tall and narrow, or short and wide spaces.
Stereo sound. Intense and immersive, with surprisingly deep bass for a speaker its size.
Vertical or horizontal, the sound is always amazing.
Two PLAY:3s work as Sonos home cinema rear speakers.
Wall or stand-mountable.
FILL ANY ROOM WITH RICH SOUND
PLAY:3 delivers richer, more robust sound than PLAY:1. Deeper bass, too. And it can play in stereo. All of which makes it just right for places like bedrooms. Home offices. Garages. Living rooms. Wherever you're doing the kinds of things that deserve a great soundtrack.
LISTEN IN STEREO
Even if you're not an all-out audiophile, you still deserve great sound. PLAY:3 delivers, in stereo. Three Class-D amplifiers and three custom-built drivers create a full, wide sound-stage so the instruments and vocals really shine. There's also a bass radiator to pump out the lows.
TRUEPLAY TUNINING
TRUEPLAYmakes your Sonos PLAY:3 speaker smarter, more aware and more responsive. It uses your iPhone or iPad to measure how sound reflects off walls, furnishings and other surfaces in any given space. Then it adjusts the speaker, as much or as little as needed, to produce the sound that's true to the music and right for the room.
BOOST
provides enterprise-grade wireless performance for your Sonos system so you get unparalleled reliability - even in homes that are known to have wireless connectivity problems.
Up to two times more powerful than a Sonos BRIDGE, BOOST will help to deliver Sonos wireless audio to more rooms. Designed to serve even the most challenging Wi-Fi environments, BOOST provides enterprise-grace wireless capabilities to homes with wireless connectivity problems.
Extended wireless connectivity
BOOST helps to extend your dedicated wireless network for your Sonos, providing reliable performance in houses where your normal Sonos network can't reach every room.
More Information

| | |
| --- | --- |
| Weight (Kg) | 6.0000 |
| Brand | Sonos |