6 Months Free Netflix With Selected TVs Purchased From Smart Home Sounds*
Enjoy 6 months Netflix on your new TV for free!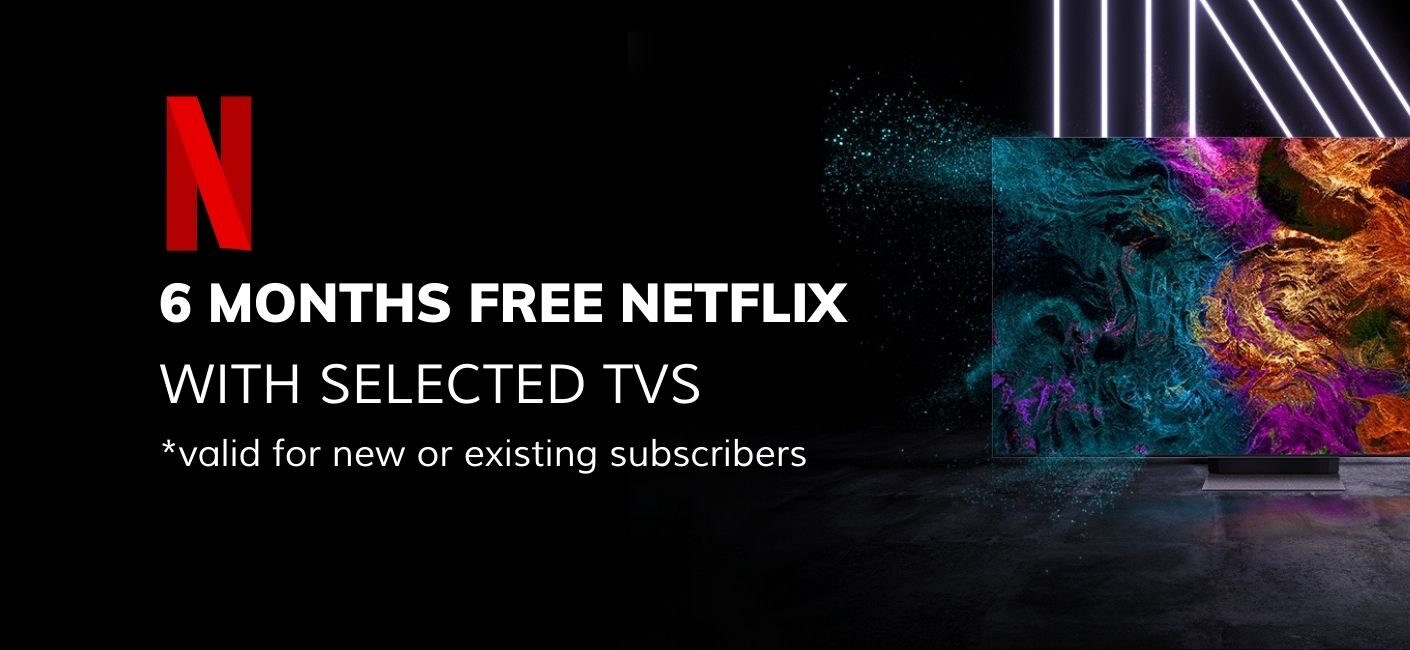 6 Months free netflix when purchasing Selected TVs
For a limited time only, enjoy 6 months free Netflix when you buy selected TVs from Smart Home Sounds. Whether you are a new or existing Netflix subscriber, have 6 months on us and enjoy some fantastic movies and TV shows on your new TV!
All Sony TVs are Netflix Recommended with certain models offering a Netflix Calibrated Mode. This mode enables you to activate a preset in the settings to ensure the best picture settings are automatically selected when you're viewing Netflix content.
How the offer works
*Qualifying TV's will be highlighted with a Netflix 6 Months banner on the product page.
When you purchase a selected TV from Smart Home Sounds, you will receive a voucher or credit within 14 days after placing your order.
The voucher/refund will be for a 6-month Basic Netflix subscription at £5.99 per month with a total value of £35.94.
*Ts & Cs apply.