Yes, you all waited patiently, and it's finally arrived. With the release of the new smart speaker, Sonos One, you can now use Amazon's prestige voice assistant Alexa with Sonos to voice control your speaker, wirelessly. And this is not limited to the Sonos One only. If you have an Amazon Echo device, you can use Alexa on any Sonos speaker you have. Voice control seems like a perfect fit to use in conjunction with the world's leading multi-room audio supplier, Sonos, to make music control even more seamless.
INITIAL THOUGHTS
We love the new Amazon Alexa voice integration and with Sonos building an open voice platform, we look forward to adding and experiencing other voice platforms such as Siri and Google Assistant in the future. In our testing, the ease of using our voice to control music playback felt natural, effortless and we see this integration as the new era of device control. We also loved how we could control all the Sonos speakers around our home from one Amazon Echo device.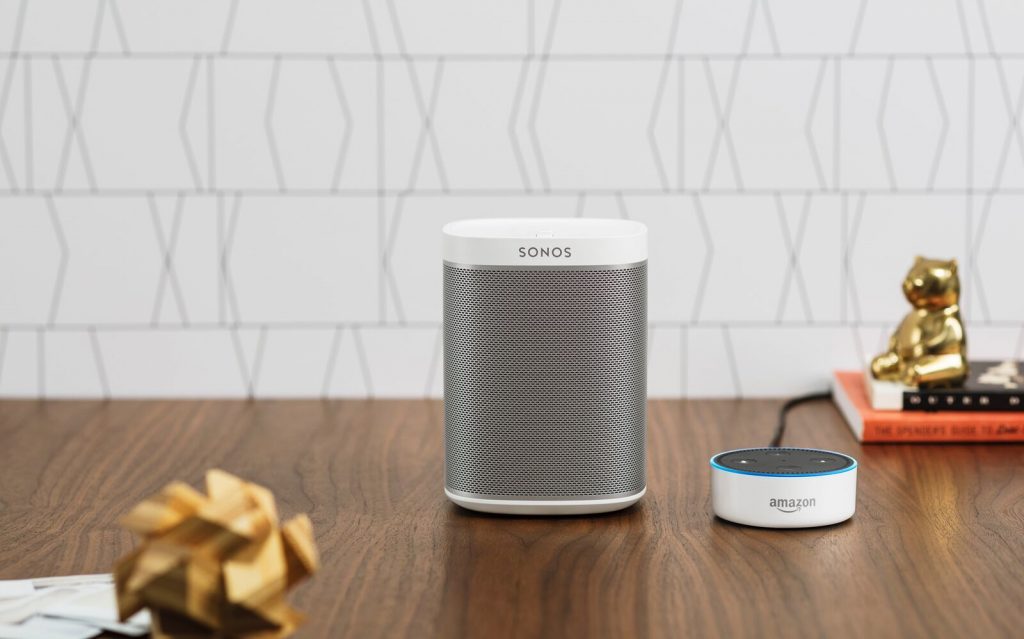 Another point we would like to raise is that Sonos always say the speaker you buy today will continue to get better over time and it's a point they have proved true by adding TRUEPLAY, continuous enhancements to the Sonos app and other exciting updates over the last few years. With this latest software update, we feel to be able to control a device such as the first generation PLAY:5 which has been around for seven years is a testament to this Sonos value, and one customers should keep in mind when purchasing any of the current range.
MUSIC CHOICE
When using an Alexa-enabled Echo device to control music playback on your Sonos speaker, you will be limited to the services Amazon allow on their platform. As of today, this is Amazon music, and TuneIn radio with Spotify intergartion due shortly after the Sonos One lauch. If you mainly use another music service such as Apple Music, you would need to start playback from the Sonos app, but once the music is playing, you have full volume and track skip functionality with your voice.
Features we would have liked to have seen added from launch would have been to allow all Alexa feedback - not just music - to be outputted from your Sonos speaker as opposed to your Amazon Echo device. We would also have liked to be able to pair our Echo device to a specific Sonos speaker to eliminate stating the room name and the end of your command. However, if you only have one Sonos speaker, you don't need to specify the room name and will play through that speaker by default. Although these are features we would have liked at launch, the Sonos + Alexa integration works fantastically well and we are sure these other features will be added in the future via a free software update. Alternatively, these features are already available in the new Sonos One.
FOLLOW THESE SIMPLE STEPS TO ENABLE ALEXA VOICE CONTROL
The only equipment you need is any Sonos speaker (that includes a Connect or Connect:AMP) plus any Amazon Echo device. We strongly recommend watching the YouTube how-to video above for guidance on setting the service up on the software, but in brief, the steps are:
1. Ensure your Sonos app is up to date with the new 8.0 software. Then download the Alexa app from any app store.
2. Follow the instructions on the Alexa app to complete set up of Echo Dot.
3. On the Alexa, app go to Skills > search for Sonos in the search bar > Sign in to Sonos and Amazon account and complete set up (note: if using the Alexa web app on a pc, you'll need to enable pop-ups to complete set up.
4. Choose "Discover Devices" on the Alexa app to find your Sonos system. All of your room names will be imported, and you can start using Alexa voice commands from this point.
Tip: to save time, we really like the Play Everywhere feature which will activate Party Mode and play your chosen track or playlist in every room where there is Sonos.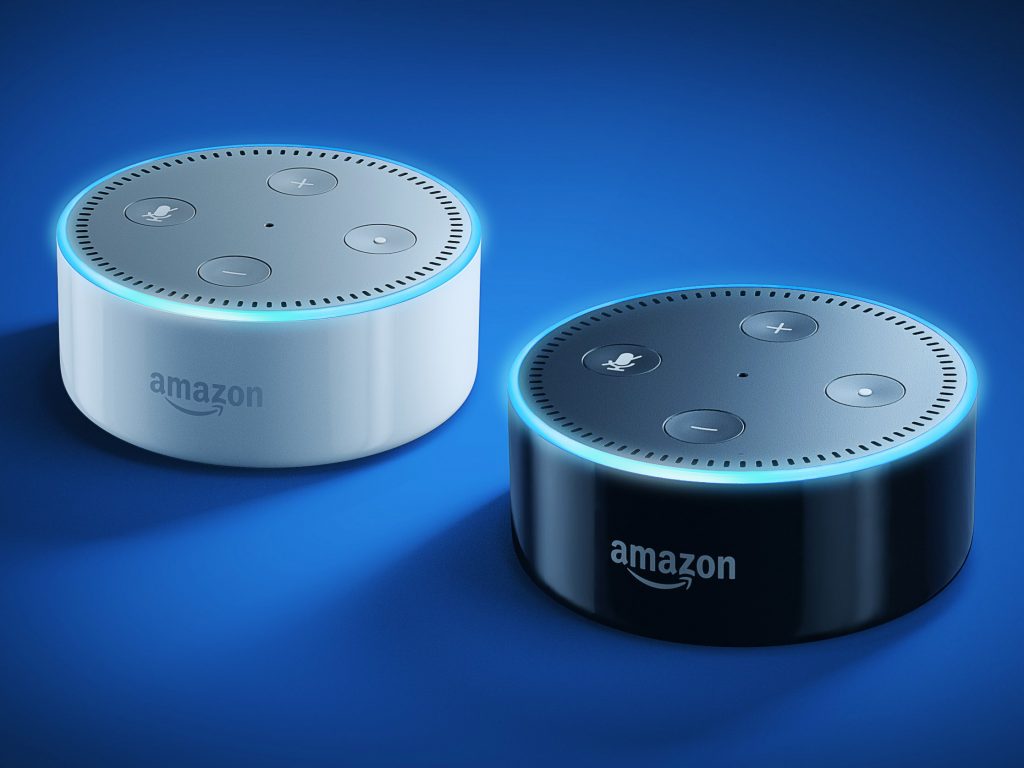 It's important to know that when you've issued a command to Alexa, it will use the universal search function on the Sonos app to find which streaming service accounts it can use. Currently, Amazon Music, TuneIn radio, iHeartRadio, Pandora, SiriusXM are the only services with this integration however, Sonos have confirmed more integrations, including Spotify, will be coming very soon.
Here are some useful Alexa commands that work well with Sonos to start you off:
"Alexa, play my Chill Tracks playlist in Living Room."
"Alexa, skip track."
"Alexa, pause track."
"Alexa, Volume 5"
"Alexa, play last track."
"Alexa, what's playing?"
"Alexa, play Purple Rain by Prince everywhere."
CONTROL YOUR PLAYBASE OR PLAYBAR WITH ALEXA TOO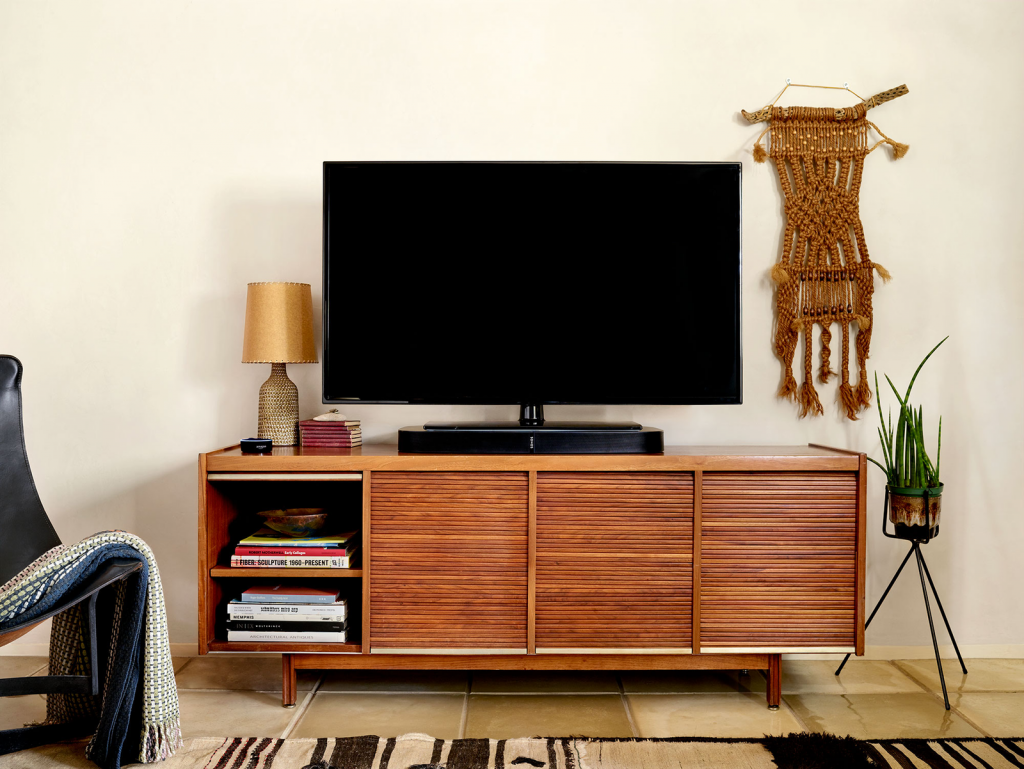 You may have already purchased a PLAYBAR or the new PLAYBASE and wondering if the Alexa integration is still available on these devices. The answer is yes. You can follow the same procedure as above for any Sonos speaker.
FAQ: WHY SHOULD I USE VOICE CONTROL?
Controlling your music from one central app is great but will never be as fluid or simple as using your voice. You talk to other people in your house so why not talk to your speaker? You have access to all the same commands you would have on the app such as play track, play playlist, pause a track, skip and so much more. It saves time and makes listening to music a much more seamless process which is what it should be. Sonos call it continuity control, and we can understand why.
VERDICT
If you are looking to add voice control of your Sonos speaker, this update offers fantastic functionality with a free over-the-air update. The approach Sonos have taken by building an open platform is a real winner and currently are the only brand to offer this deep integration. Sonos is also the only brand that allows total music continuity. By this, we mean you can start and control your music from the App, Sonos speaker or voice and every control element stays in perfect sync. The future of listening to music is finally here.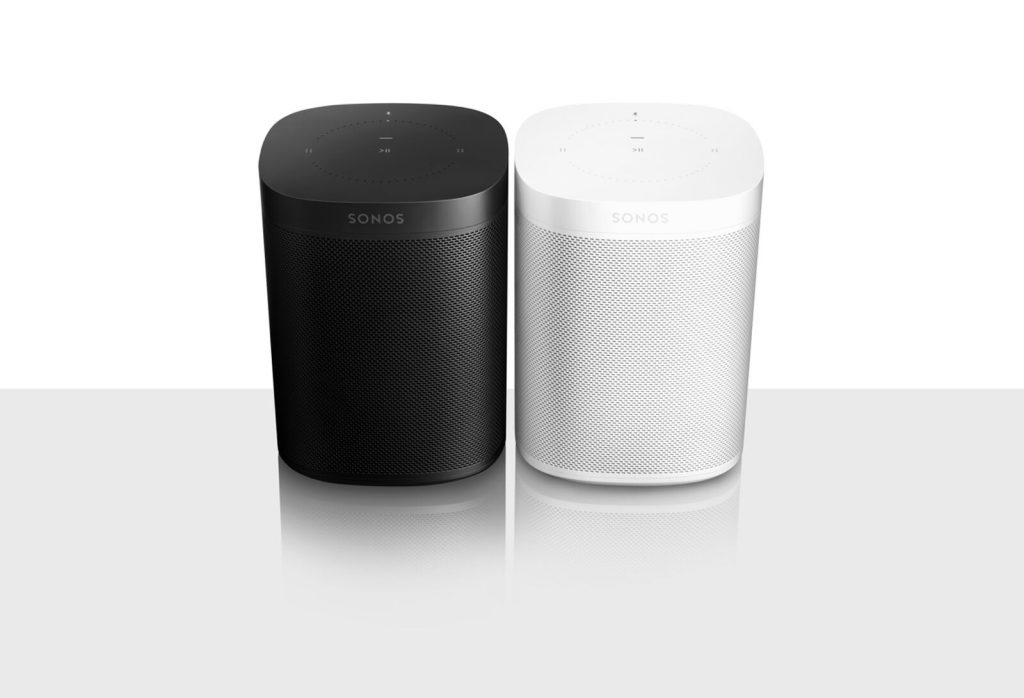 ABOUT SMART HOME SOUNDS
Smart Home Sounds is a UK Sonos specialist. We provide expert advice on the full Sonos range, from the new voice controlled Sonos One to a full Sonos cinema system with PLAYBAR, SUB, and PLAY:1's